Medico Legal Services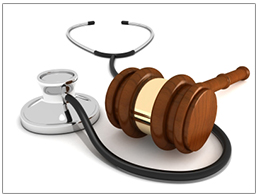 CURRENT PRACTICE:
Mr Khan has been engaged in medico-legal practice for ten years and has a special interest in clinical negligence work.
Mr Khan receives around 300 new instructions per year from a variety of sources including independent solicitors, secondary care NHS Trusts and the NHS Litigation Authority. Appointments are usually available for clients requiring a condition and prognosis report in Exeter- Woodbury within two weeks of instruction. A completed report is returned within a further two weeks, although a faster turnaround time can be accommodated where necessary. Clinical negligence (breach and liability) reports are completed within a similar time frame. Mr Khan is also happy to provide a screening report prior to engagement.
Experience in giving evidence at court, the Coroner's court and at Fitness to Practice hearings.
Instruction work ratios (personal injury): claimant 60%; defendant 30%; single joint expert 10%.
Instruction work ratios (clinical negligence): claimant 50%; defendant 50%
Fees and terms
Mr Khan accepts deferred payment for medico-legal work and is happy to provide an estimate of the cost of an individual report, based upon its likely complexity, in advance if necessary.
Court attendance, prison visits and examination of clients outside of the UK are all by special arrangement. Screening reports, to consider issues of breach and causation, can be provided at a negotiable fee.
For further details of his fees for clinical negligence and personal injury reports, along with full terms and conditions, please contact Rachel Read directly 07833 475406 and spinal@oceanphysio.com
---
You will need the Adobe Reader to view and print these documents.