Mr Shahid Khan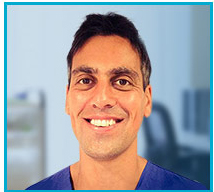 Mr Shahid Khan
I gained an honours degree in law from Cambridge University. I then studied medicine at Oxford University, again obtaining my honours degree. On completing my junior doctor training, I went back to Cambridge University to study for my surgical exams and to teach anatomy to the undergraduates.
I embarked on a career in trauma and orthopaedic surgery, completing my basic surgical training and higher orthopaedic surgical training on the well regarded Bristol program. During this time I became a Fellow of the Royal College of Surgeons, and later passed a specialist orthopaedic fellowship (FRCS (Tr & Orth).
I completed three years of specialist training in spinal surgery after completing my fellowship exams in trauma and orthopaedics at the Royal College of Surgeons. I worked as a Spinal Fellow in a specialist spinal units in Birmingham and Cardiff in the UK, and then at specialist spinal centres in the United States, including the world renowned spinal deformity centres in San Diego, California and Miami, Florida.
I commenced as a full time spinal consultant at the Royal Devon & Exeter Hospital, Exeter in 2007. Although I have been fully trained in trauma and orthopaedics I now work purely as a spinal surgeon.
QUALIFICATIONS:
Fellow of the Royal College of Surgeons- 1998
Fellow of the Royal College of Surgeons (trauma and orthopaedics)- 2004 MA (Cantab)
Law- Cambridge University 1991- BM BCh (Oxon)- Oxford University 1994
PROFESSIONAL MEMBERSHIPS:
GMC Specialist Register (GMC number 4126155)
British Association of Spinal Surgeons (BASS)
Fellow of the Royal College of Surgeons
British Orthopaedic Association
Society of Lateral Access Surgery (SOLAS)
SPECIALIST SPINAL TRAINING AND SPINAL INTERESTS:
I spent my first year of spinal fellowship working at the Royal Orthopaedic Hospital, Birmingham. Much of my time was spent with David Marks, Jonathan Spilsbury, Alistair Sterling and Mel Grainger. I gained experience in all aspects of spinal surgery including spinal deformity. I began to develop a specialist interest in minimally invasive surgery, using the dissecting microscope to perform micro-discectomies and micro-decompressions and anterior cervical discectomy and fusions.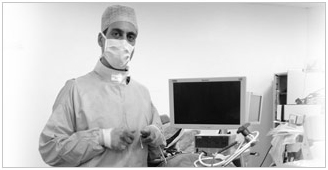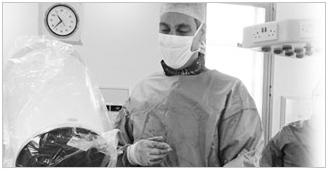 Prior to my fellowships in the United States, I then worked on the spinal unit in Cardiff with Messers Paul Davies, Sashina Ahuja, John Howes and Alwyn Jones. I continued to develop my skills in all aspects of spinal surgery in particular spinal deformity, and spinal instrumentation for the entire length of the spine from the base of the skull to the pelvis. I became familiar with all anterior and posterior approaches to the spine.
My time in San Diego was spent with the world renowned surgeons Behrooz Akbarnia and Peter Newton. Whilst their specialist interest is paediatric deformity, I gained wide experience of all spinal procedures and in particular progressed my interest in minimal access surgery. It was here that I first gained experience of the extreme lateral approach to spine and thus became one of the first UK surgeons to perform this procedure in this country on my return from fellowship.
I have continued to develop and progress my practice, particularly in the fields of minimally invasive surgery, extreme lateral access to the spine and anterior access to the spine, in my ten years' experience as a consultant spinal surgeon here in Exeter.
SUB SPECIALTY SPINAL INTERESTS:
Degenerative conditions of the spine including low back, leg, neck and arm pain.
Spinal trauma
Spinal tumours
Minimally invasive surgery of the spine